Invest in Healthy Sleep: Professional Mattress Steam and Dry Cleaning for Brisbane Families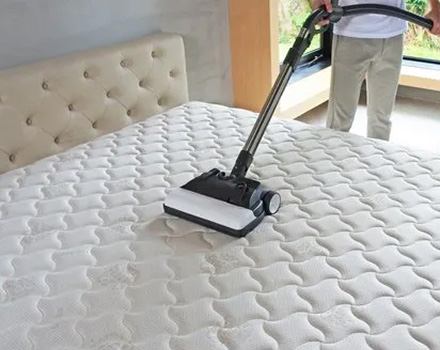 We stand as Brisbane's top choice when it comes to Mattress Cleaning Services in Brisbane Northside, and Southside. We ensure healthy sleep with mattress steam cleaning using hot water extraction removing all dirt, dust, and allergens. Our professional cleaners employ cutting-edge equipment and eco-friendly solutions, guaranteeing exceptional results.
Furthermore, our expertise extends to tackling challenging issues like odors and deeply set stains. Whether it's a pesky red wine stain or a lingering musty smell, our experts have the knowledge and tools to address it effectively.
For the most stubborn stains, our specialized team can assess the situation and provide a tailored Mattress Cleaning Brisbane solution, ensuring your sleep space is fresh and healthy. Contact us now for a quick mattress cleaning.
Our Various Mattress Cleaning Services in Brisbane
We offer various kinds of services that suit the type of situation presented to us. We use different techniques that are required depending on the stain we encounter. We guarantee your satisfaction with the results of our service. Some of the services that we offer are:
Mattress steam cleaning
Mattress steam cleaning is a method of cleaning a mattress using hot water and steam. The process involves the use of a steam cleaner, which injects hot water and steam into the mattress to loosen and remove dirt, stains, and allergens. It is one of the most effective ways to remove dirt, stains, and allergens.
Mattress dry cleaning
It is a method of cleaning a mattress without using water. Instead, dry cleaning methods use dry cleaning solutions and equipment, such as dry foam or dry powder, to remove dirt, stains, and allergens from the mattress. This method could be considered one of the most convenient methods of mattress cleaning.
Mattress mould removal
Mould can grow on a mattress due to various factors such as high humidity, dampness, or leaks. Mould not only affects the appearance of the mattress but also can cause health problems. Our team has experience and expertise in mould removal, as well as the necessary equipment and solutions to handle the task safely and effectively.
Mattress stain and odour removal
Stains and odours on a mattress can be caused by a variety of factors, such as spills, accidents, and general wear and tear. These stains and odours can affect the appearance and hygiene of your mattress, and can also affect your sleep and overall health.
Dust mites treatment mattress
Dust mites are tiny insects that can live in your mattress and feed on dead skin cells that we shed every day. They are a common cause of allergies and can affect your sleep and overall health.
Mattress sanitization
Mattress sanitization is a method of killing germs and bacteria that might be present on the mattress, to ensure that it is hygienically clean and won't cause any disease to the owner.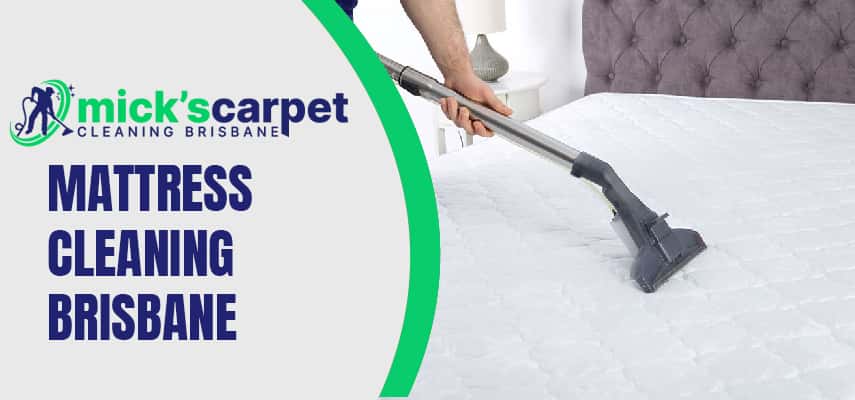 Why Is Choosing Professional Mattress Cleaners A Good Idea?
Choosing professional mattress cleaners is a good idea for several reasons:
They have the expertise and equipment to effectively remove dirt, stains, and allergens from any mattress.
Professional cleaning can help to extend the life of your mattress by removing built-up dirt and debris that can cause wear and tear.
It can help to improve the overall cleanliness and hygiene of your bedroom, which can lead to better sleep and improved overall health.
Professional cleaning can help to remove any unwanted smells, which can come from spills, stains, or other sources.
It is a more efficient use of your time, as it requires less time and effort than cleaning a mattress yourself.
Experience The Best Service For Mattress Sweat And Urine Stain Removal
There are various kinds of stains that may be observed in mattress stains but the most common and usual kinds of stains that we come across are sweat stains and urine stains. Urine stains are more common in households that have a growing child or an elderly person who needs assistance.
When seeking the best service for mattress sweat and urine stain removal in Brisbane, you can book our professional mattress cleaning service that specializes in stain cleaning and has the necessary expertise and equipment to effectively remove these types of stains.
We use specialized cleaning solutions and equipment designed for cleaning mattresses. We have experience in removing sweat and urine stains, as these can be particularly difficult to remove and require specialized techniques. Our service will also offer a satisfaction guarantee, so you can be confident in our ability to provide a high-quality service.
It is important to consider the price, but also take into account the value you will get for that price. A little bit of extra cost for professional service will be worth it for the quality of service and the longevity of your mattress.
Our mattress cleaning procedure for the best results
Our mattress cleaning procedure is designed to ensure that your mattress is thoroughly cleaned and sanitized for the best possible results. Here are the steps we take to ensure that your mattress is left fresh, clean, and hygienic:
Our first step is to inspect the mattress for any stains, odours, or areas of concern. This includes identifying the type of stain and the extent of the problem.
Then, we use specialized solutions to pre-treat any stains and odours that might be present before cleaning.
After pre-treating, we use specialized equipment and solutions to thoroughly clean the mattress, removing dirt, stains, and allergens.
Once we have washed the mattress, we use specialized solutions to sanitize the mattress in order to kill any germs and bacteria that might be present.
After sanitization, we apply a protective solution to help prevent future stains and odours and prolong the life of the mattress.
Same-day Mattress Cleaning and Emergency Accidental Service in Brisbane
We are a team of professional mattress cleaners based in Brisbane and we offer emergency mattress cleaning services in Brisbane. We understand the importance of a good night's sleep, and that's why we're dedicated to providing a service that will leave you feeling rested and rejuvenated. That is why we strive to provide our customers with quick and reliable service.
Our Mattress Cleaning Brisbane team is composed of professional mattress cleaners who have the expertise to handle all types of mattress stains, regardless of the origin.
Benefits of Professional Mattress Cleaning with Us in Brisbane
There are many reasons why you should choose us for mattress cleaning in Brisbane services. First and foremost, we use cutting-edge equipment and techniques to thoroughly wash and sanitize your mattress, removing dirt, dust, allergens, and other contaminants that can negatively impact your health and sleep quality. Our cleaning solutions are safe for you, your family, and the environment.
In addition to providing a deep clean, we also specialize in removing tough stains and odours, leaving your mattress looking and smelling fresh and clean as if it's new. Our team of experienced professionals is dedicated to providing the highest level of service and customer satisfaction.
Services Available across Brisbane
Our Mattress Cleaning Brisbane company strives to provide services all across Brisbane, so you can rest assured and contact us anytime you want. We will try our best to resolve your issue as soon as possible. If we are unable to provide our services near you in Brisbane, we will make our utmost efforts to make sure our services are available in your locality as soon as possible.
Frequently Asked Questions (FAQ)
 How much does it cost to clean a mattress?
The cost of mattress cleaning can vary depending on the type of stain we are dealing with. However, we provide a cost-effective service and will work with your insurance company (if any) to ensure that your claim is handled as efficiently as possible.
How long does it take to clean a mattress?
It may vary depending on the size of the mattress and the method required, but it may take anywhere from 30 minutes to 4 hours.
Can I clean my mattress at home?
You can always try and wash your stains on your own, but there are some stains that are more stubborn than others which might not be possible to remove with personal care alone. It would be advisable to hire a professional to help you retain the life of your mattress while cleaning it to keep it as fresh as new.