Give Your Carpets The Rejuvenation They Deserve With Professional Carpet Steam Cleaning
At Mick's Carpet Cleaning in Brisbane, we offer an affordable and efficient steam cleaning solution to breathe new life into your carpets.
Our team is dedicated to providing top-notch cleaning services for carpets. Using a combination of advanced techniques and environmentally friendly solutions, we prioritize the safety of your loved ones, including your furry friends. Our carpet steam cleaning process is not only effective against general stains and odours but also tackles stubborn stains, leaving your carpets looking and feeling as good as new.
We utilize premium quality equipment designed for exceptional steam cleaning results. With high suction intake and high-pressure steam spray, our professional steam clean guarantees a thorough cleanse, every single time. We adhere to industry-standard procedures, ensuring your complete satisfaction with every job we undertake.
We understand the hustle of daily life, juggling work and family commitments. That's why our cleaning experts work around your schedule, minimizing disruptions to your day. You can trust us to get the job done efficiently, leaving you with nothing but satisfaction.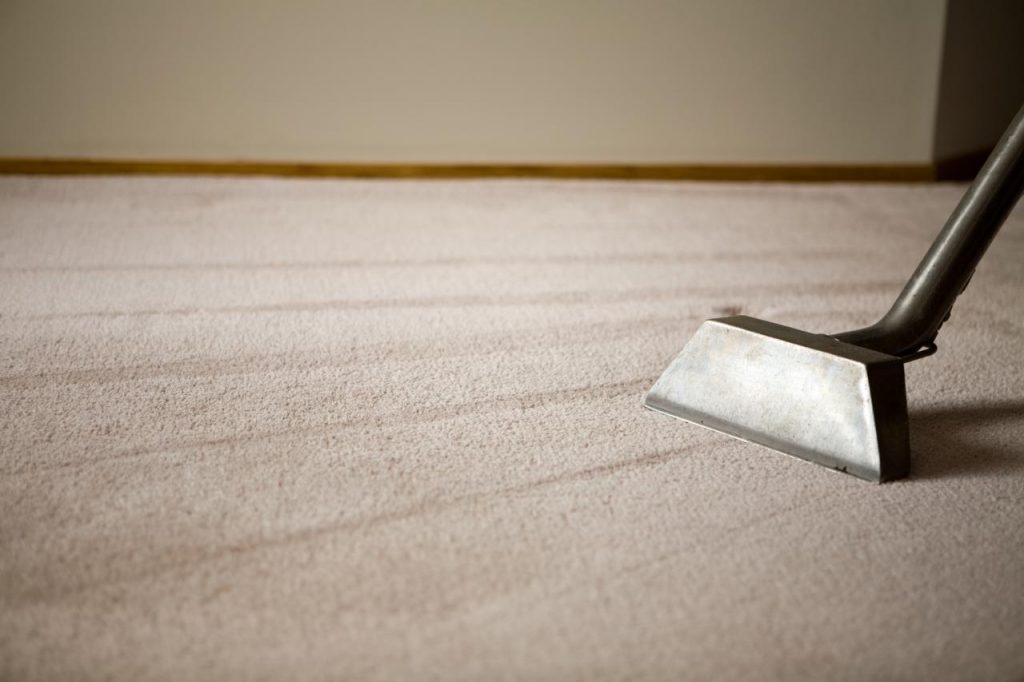 What is Steam Carpet Cleaning?
Steam Carpet Cleaning, also referred to as Hot Water Extraction (HWE) cleaning. This technique dives deep into your carpets, reviving them from within and leaving no room for dirt, grime, or allergens to hide. The carpet is gently infused with a mix of water and specialized detergent. This dynamic duo isn't just any ordinary mixture – its potential is activated by the introduction of heat. Each type of carpet, be it synthetic, woollen, or natural fibre, requires its own unique detergent.
Delving further into the process, the real magic happens when the water and detergent blend seep deep within the carpet's fibres. As the final traces of water are extracted, something magical happens – your carpet emerges not only clean but revitalized. The deep-seated dirt and allergens have been vanquished, leaving behind a carpet that's not just visually appealing but also healthier for your indoor environment.
What Are The Benefits Of Steam Cleaning The Carpets?
Carpets become dirty easily and will require a good cleaning. The given benefits for steam cleaning the carpets are very useful in protecting your family and carpets from any harm:
Eliminate the trapped pollutants
Clearing out the dust mite presence from the carpets
Preventing the growth of the mould
Increase the lifespan of the carpets
Makes the carpets refresh, renew, and impressive
Cost of our deep carpet steam cleaning
We understand your needs for deep carpet cleaning and we are offering the most affordable and budget-friendly steam carpet cleaning starting from $80 to $200 depending on the size and condition of your carpets.
Authorized And Certified Steam Carpet Cleaning Professionals
Each professional in our company is trained and extremely experienced. We believe in connecting our customers with certified cleaning professionals who will provide you with durable results. All of our professionals will give you complete peace of mind with their excellent Carpet Steam Cleaning in Brisbane services. Contact us immediately for spectacular results in carpet cleaning.
Our Mick's Carpet Cleaning Service Included
Our Service Areas
We are the best Carpet Steam Cleaning Brisbane team offering services in all the popular locations of Brisbane and the nearby regions.
Northside Brisbane
Brisbane CBD
Southside Brisbane
Toowoomba & Ipswich
What Is The Total Time Taken For A Carpet To Dry After Steam Cleaning?
For quick drying, a strong extraction is required to raise dirt and extra dampness. The time of drying can be up to 2-4 hours, depending on the weather and the thickness of the carpet. During the process of drying, open the windows and doors or turn on the air conditioning system. In the wintry season of the year, drying time may take longer, whereas a dehumidifier or fan heater will help to achieve a quick drying time.
Places To Which We Provide Carpet Steam Cleaning Services In Brisbane
Our carpet steam cleaning services are used in different commercial and residential areas. We give our services in areas such as houses, halls, furnished and unfurnished places, hospitals, schools, etc. We will move the things and furniture as required.
Private Homes And Residential Societies
Commercial Premises
Eateries, Restaurants And Hotels
Shops And Malls
Hospitals And Clinics
Kids Healthcare Centres
Manufacturing Industries
Schools, All-Academic Institutions, and College
Why is Commercial Carpet Cleaning An Essential Requirement?
We recommend commercial carpet cleaning because the clients or customers who will visit your place will notice its appearance. Your first impression will be the best if your carpets are cleaned at your commercial places. You will not be able to attract customers if your carpets are stained and dirty. If your clients are happy and comfortable then the productivity of your business will rise. The routine commercial cleaning of the carpets will make your customers happier and more comfortable.
Contact Us For The Instant Carpet Cleaning Solutions!
Get your carpets cleaned by contacting us for Steam Carpet Cleaning Brisbane. Enjoy all the advantages of the carpet cleaning job by discussing the maintenance programs to make sure that your carpets are cleaned down properly.
Call us on 07 4800 2083
Mick's Carpet Steam Cleaning Brisbane
Location: Brisbane, Queensland, 4000, Australia