Flood Damage Restoration Brisbane – Speak To Our Specialist Now!
Experience Brisbane's unmatched flood damage restoration services. Our experts at Micks Carpet Cleaning are ready to help you at any time. We are ready to manage all services of flood damage, from water extraction and drying to comprehensive restoration. And we are aware of the urgency of any situation related to Flood Damage Restoration Brisbane. Contact our Brisbane team for quick and efficient solutions if flood damage is disrupting your life. A smooth property recovery procedure, you will see because your property will be in our capable hands.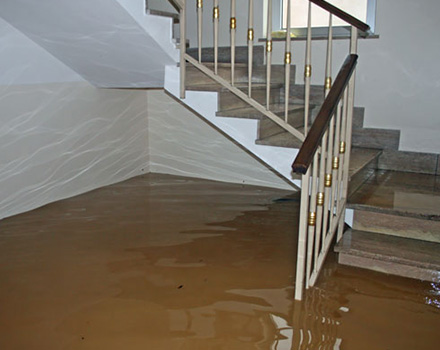 What Constitutes Flood Damage and the Impact of Flood Damage
Flood damage refers to a variety of negative outcomes brought on by an excessive amount of flooding. It may damage buildings, possessions, home appliances and the surrounding environment. The structural integrity of the property might be compromised, resulting in weakened foundations, decay, and mould growth. Furniture, electronics, and paper are among the things that frequently suffer permanent damage. As a result of polluted water and mould-related allergies, flood damage also poses a health risk.
The Importance of Professional Restoration Service
When you are dealing with flood damage issues, you may require flood property restoration. To lessen flood effects and preserve property, safety, and well-being, quick restoration is essential. Find here the importance of professional restoration services.
Skilled & Trained Specialists: Proper flood damage repair can be achieved by specialists who are skilled and knowledgeable in this field.
Rapid Reaction: Quick response you can get with expert help. Water damage repair specialists can work rapidly to restore the flood-affected property.
Comprehensive Assessment: Experts locate unseen problems caused by floods.
Equipment: For efficient restoration, experts prefer to use only the latest or cutting-edge equipment.
Assurance of Safety: Qualified specialists manage dangers including mould and black water smells. Also, if you need any advice for safety or related to the service of Flood Damage Restoration Brisbane, you can ask experts. 
Long-Term Savings: Their efforts stop pricey future issues. It means you can get a long-term water damage restoration advantage.
Our Flood Damage Restoration Services
With our professional Water Damage Restoration Brisbane Services, you can get a wide collection of remedies to deal with the effects of flooding. We can help with flood-related problems in property with the following services.
Extraction of surplus water and drying: Drying immediately after extraction of surplus water stops additional damage and the formation of mould. Our experts and methods ensure complete drying, protecting your belongings.
Mould Remediation: By addressing mould problems, we can eliminate health risks and stop structural damage. To re-establish a secure and mould-free environment, our professionals use the best techniques of Flood Damage Restoration Brisbane services.
Structural Repairs: Our skilled staff specialises in repairing flood-related structural damage, including flooded walls and damaged foundations. Our top goal is the stability of your property while working on Flood Damage Restoration in Brisbane.
Content restoration: We are aware of the sentimental and utilitarian importance of your possessions. Our careful water damage content restoration procedure works to save and restore things in order to reduce losses. You can rely on us to offer specialised flood damage restoration services. Because we ensure that your home is revived and secure after the flood.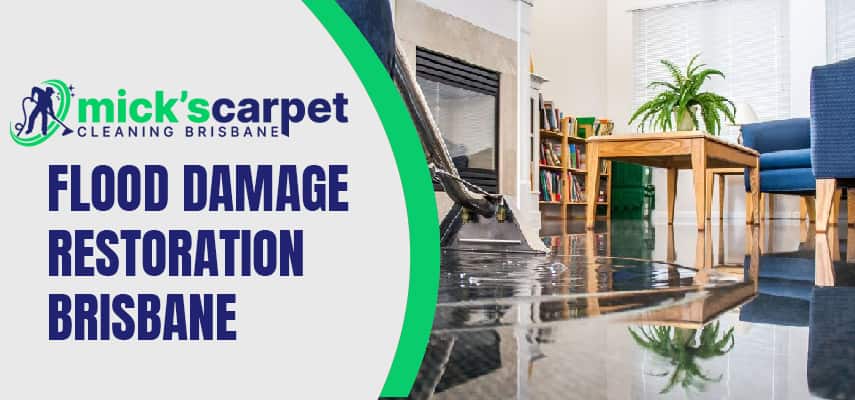 Why Choose Us?
Experience and Expertise: Our knowledgeable specialists consider every repair project important and repair flood damage with our years of experience. We have successfully handled a range of water damage situations, ensuring that we can provide you with practical answers.
24/7 Emergency Response: Flood disasters can happen at any moment, and there is a 24/7 emergency response. We are here whenever you need us for emergency water damage restoration in Brisbane. We move quickly to reduce damage and begin the repair procedure ASAP.
Cutting-Edge Equipment: To provide excellent restoration results, we make investments in the newest and most cutting-edge equipment. Our technique helps with mould removal, speeds up the drying process, and allows for quick structural repairs.
Customer Testimonials: Our happy customers are our best representatives. To see how we have helped others in overcoming flood damage and restoring their houses to their former splendour, read our raving customer reviews.
The Efficient Process of Water Damage Restoration Brisbane
Inspection and Evaluation: Our professionals start by carefully assessing the level of water damage. This assessment enables us to create a customised restoration strategy that takes care of all areas of your property's recovery.
Water Removal: Quick flood water removal is essential to avoid additional harm. To ensure a dry foundation for the following processes, our professional team uses heavy equipment to eliminate standing water.
Drying and Dehumidification: After the water has been removed, we start the drying and dehumidification operations. This ensures a comprehensive repair by stopping the spread of mould and structural problems.
Cleanup and Sanitization: To remove contaminants and ensure a safe atmosphere for occupants, we clean and sanitise flood-affected areas.
Restoration and repairs: Our qualified specialists carry out required repairs, from structural parts to flooded carpets. We will restore the property to its pre-flood state.
So, call us for thorough restoration as we handle flood damage properly, creating a revitalised and secure living & working area. You can also get an idea about the related process of Water Damage Restoration in Brisbane.
Prevent Future Flood Damage With Our Pro Advice
Flood-Resistant Building Materials: Choose building materials that can resist exposure to water without any substantial harm. Floors, walls, and foundations that are flood-resistant are essential to preventing further damage.
Correct Drainage: By rerouting water away from your property and using drainage techniques, you may lessen the chance of flooding. Maintain gutters, check downspouts, and adequate cleaning.
Home Elevation: Elevating your home can dramatically lower your risk of flooding and the resulting damage. In places that are sensitive to flooding, this tactic is very useful.
Regular Maintenance: It is crucial to maintain the drainage systems, foundation, plumbing, home appliances, taps, and roofing of your property on a regular basis. With regular maintenance and inspections, you can find problems before they grow into a reason for flooding problems.
What About Insurance and Flood Damage?
Managing flood damage requires insurance is very necessary for everyone living in Brisbane. To secure a refund in the occurrence of floods, it is essential to understand coverage specifications. To speed up the claims process and facilitate a speedy recovery, register a claim. You can claim for damage as soon as possible with your insurance; including complete information and supporting evidence.
Frequently Asked Questions (FAQs)
What should I do immediately after a flood?
After making sure you are secure, get in touch with experts for damage inspection and repair. Take pictures of the damage and, if it is safe, start the flood water extraction process to stop future harm.
How long does the restoration process take?
The length of the restoration process depends on the severity of the damage. While minor damages may just require a few days, severe restorations may require many weeks. Quick action speeds up the procedure.
Is flood damage covered by homeowners' insurance?
Typically, flood damage is covered by homeowners' insurance. But in some cases of flood-related coverage, separate flood insurance policies are required. So, always check your home insurance coverage what is included or not.
Can I stay in my home during restoration?
You might have to temporarily move out of your home for your safety or because major restoration work is required. To choose the best course of action, consult flood damage restoration specialists.
What steps can I take to prevent mould growth after a flood?
After a flood, make sure the area is completely dried out within 24 to 48 hours. Utilise dehumidifiers, clear away moist items, and improve ventilation. Clean up harmed areas and keep an eye out for mould symptoms, taking immediate action if any appear.