Carpet Cleaning Solutions And Chemicals And Their Use By Experts
When we talk about carpet cleaning resources- we can not forget about carpet cleaning chemicals. When we have to convey our services to our customers, these chemicals play a great role. We use different chemicals for different purposes. So, when we provide the services, we inspect your carpet keenly, and we perform some of the pre-process activities and deep cleaning- all with the help of these chemicals. It is said that carpet cleaning may be done without vacuum cleaners and carpet steam cleaning machines but not without these chemicals.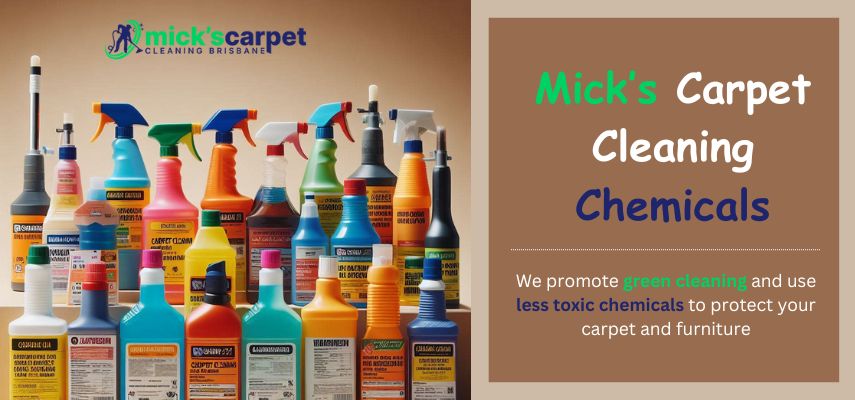 Carpet Pre-Spray: Most carpets we get to clean are dry and their dirt particles are ingrained. To wake up them, we use pre-spray chemicals that loosen the fibre and dirt. This simplifies the cleaning process.
Spot and Stain Removers: All spots and stains do not go easily. For tough and stubborn stains, we use spot and stain removers that have the power to remove them easily. It is wise to use these chemicals.
Carpet Shampoos: For different carpet fabrics, different carpet shampoos are available in the market. The use of these shampoos helps maintain the integrity of the carpet and you can easily organise a personalised cleaning for your carpet fibres.
Encapsulation Cleaners: When encapsulation is suitable for your carpets, we can not use shampoos or solutions used in steam cleaning. We use encapsulation cleaners for the safety of your carpet fibres.
Hot Water Extraction Solution: This cleaning method is so much more effective because of its chemicals and extractors. There is a separate solution for the hot water extraction method that can easily dissolve in hot water and help in the removal of deeply ingrained dirt and stain particles.
Deodorizers: Dirty and stained carpets often smell. In many cases, this smell does not go away by cleaning. We use strong deodorisers for such smells. It gets easy to deal with smelly carpets with the use of deodorisers.
Green and Eco-Friendly Cleaners: In this age, eco-friendly cleaning is the most preferred option. We have eco-friendly options for all cleaning processes. You can ask our technicians to use green and eco-friendly cleaners for your job preferably.
Anti-Allergen Treatments: For carpets suspected of allergens, pet danders and pollens, we utilise chemicals available for anti-allergen treatment. Steam cleaning can remove allergens but using this treatment and our specific chemicals gives a double layer of protection against allergens.
Disinfectants: Carpets that often get infected with pet stains, pests like fleas and moths and water spills, we use disinfectants on them. Using this, we can also refresh carpets that smell because of the infection of dead remains of pests.
When the experts of Micks Carpet Cleaning Brisbane are here for you, there is no need to worry about professional carpet cleaning and buying these chemicals and solutions. You can get carpet cleaning from us and all of these resources are carried by our team. Along with these, we also have our own chemicals, formulas and solutions for dealing with the needs of people in Brisbane. For any dirt, stain, mould and dust that may be embedded in the carpet, you can get an effective solution from our expert. Learn About Our Brisbane Carpet Cleaning Team and Contact Mick's Carpet Cleaning Brisbane for safe and effective cleaning, We Serve These Areas in Brisbane. You can also find Answers to Common Questions About Carpet Cleaning in Brisbane.