Professional Upholstery and Couch Cleaning Services in Brisbane – Contact Mick's Now!
If you have thought of bringing new life to your furniture, then do not think much, just come to Mick's Cleaning Services because we have the capability to achieve your expected couch cleaning Brisbane results. We are a team of professionals who are committed to providing the best quality services in Brisbane and Northside, Southside at competitive prices that come under your budget. Our company provides both residential as well as commercial upholstery cleaning in Brisbane services and revives your furniture avoiding the need for early replacement. Thus, give your furniture the required professional cleaning and care with us as we are the perfect cleaners to do it.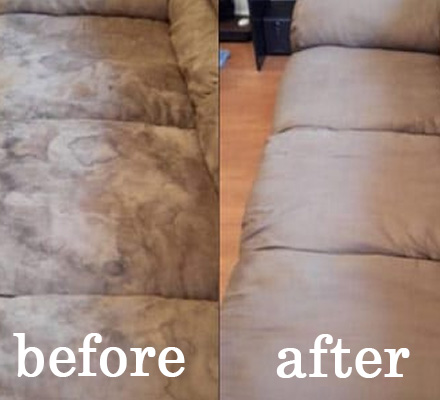 Why Upholstery Cleaning Matters
As your life goes on and you become old, same as this your upholstery also becomes dull and stained with years of usage. After some days of usage, your upholstery looks dingy due to the build-up of dust, oils, and pet dander on the surface. Hence, it is of crucial importance to clean your upholstery as it has some considerable advantages.
When your furniture is full of dust, pet hair, and dander, it can stir up into the air anytime whenever you come into contact with it. They are responsible for causing various allergies, and respiratory issues and in the end lead to health problems. Cleaning your furniture makes it free from all these harmful particles, provides better air quality, and shows various health benefits for you and your loved ones.
Prolonging Furniture Lifespan
It is a normal saying that, the more you care for anything, the longer it will last with you. This saying can also be applied in the case of upholstery. The longer the contaminants stay on the surface of the upholstery, the harder it can be to remove them and the harder it is to remove them, the chance of getting into and damaging the fibres of the upholstery increases. Regular cleaning prevents their staining and damage and keeps them looking great.
The Mick's Upholstery Cleaning Difference
To maintain the same shine of your upholstery, it is essential to clean your upholstery with the help of a professional but to make it brand new, you must come to our Upholstery Cleaning Brisbane team. Look here at Mick's upholstery cleaning difference.
Our team has an expert group of professionals that have experience that is enough to choose the best method suited for cleaning, they are aware of all the latest techniques and tools. You will enjoy a speedy and professional approach.
State-of-the-Art Equipment
We provide each customer with a high level of service. We achieve this through the best upholstery cleaning equipment and making use of the best cleaning solutions. This makes us feel proud of our team members and company.
Eco-Friendly Cleaning Solutions
Even if you want an eco-friendly option for deeply penetrated tough stains on your upholstery, we have a fast-acting cleaning formula that is eco-friendly and effective. We do all major couch cleaning services in an eco-friendly way. It is always safe for you and your family.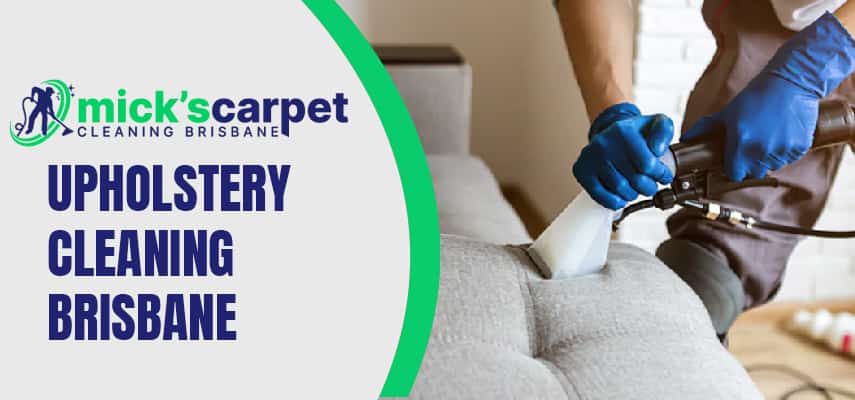 Our Upholstery Cleaning Services
Our Upholstery Cleaning Brisbane team has been trained to provide a variety of services for the people of Brisbane, Northside, and Southside as well as in the Gold Coast and Sunshine Coast regions. 
Fabric Type Assessment: Upholstery comes in a variety of fabrics and for any type of cleaning services, it is very important to assess the type of fabric present on your upholstery. Our team is best in this assessment.
Stain and Odor Removal: Various types of stains are stubborn type and cannot be removed easily and also produce a foul smell. You should book our services for their easy removal.
Deep Cleaning and Sanitization: Our deep cleaning services involve the use of products that go deep into the fibres and remove all the embedded dust and unwanted matters. We also sanitize your furniture afterward to make your upholstery free from allergens and germs.
Fabric Protection: We also provide an excellent fabric protection service that is best for your upholstered furniture and gives complete protection from stains and other unwanted materials. This helps in making a protective layer on the surface of the upholstery.
Why Choose Mick's Upholstery Cleaning in Brisbane, QLD
If you are looking for someone to help you out in cleaning your upholstery, the most convenient and best way to clean it is through our professional help. You should choose us for the following reasons:
Our team provides safe cleaning solutions and hassle-free services that give you assurance of a healthy environment.
We ensure that you will receive stress-free, fast, and cost-effective solutions.
Our Couch Cleaning Brisbane solutions are highly effective and last longer.
All our services make you feel satisfied as we give guaranteed 100% customer satisfaction.
Our team of professionals is highly trained and equipped with highly technological instruments.
Our Effective Upholstery Cleaning Process
The following process helps us to completely clean and sanitize the dirty upholstery and make you safe.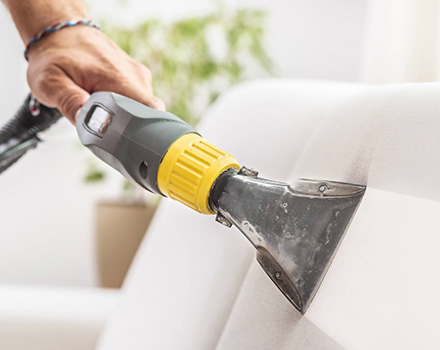 Inspection and Assessment: Our executive team comes to your place for an inspection, to assess the type of furniture present and which method of cleaning is used on the basis of it.
Pre-Cleaning Preparation: This method involves the gathering of all the materials required for cleaning, and shifts all the other furniture present that is present other than the furniture to be cleaned. A cleaning solution is prepared afterward.
Thorough Cleaning: Complete and perfect cleaning is done by our professionals with the help of our latest vacuum cleaners, steam cleaners, and other instruments. We clean every portion of the couch, sofa, and furniture to give them the perfect look.
Post-Cleaning Inspection: After the completion of cleaning, we properly check the result of our service by a simple inspection. We check for flaws if any and correct them on time.
Therefore, follow our Upholstery Cleaning Brisbane team for the best results.
Maintaining Upholstery Cleanliness
A general question to ask you, Have you ever pondered upon the amount of dust and dirt that accumulates on your upholstery over time? If yes, then regular cleaning is an essential step for this and some DIY maintenance tips are provided for this. Just take a look.
Regular Cleaning Benefits
When a very high amount of allergens, dust, and dirt accumulates on your upholstery, it affects the air quality inside your home just by touch. It also diminishes the appearance of your furniture as well as your home and hygiene is also affected. This all ultimately affects the longevity of your furniture. For the prevention of all these drawbacks, regular cleaning is a must requirement.
Vacuum weekly as it removes the surface dirt and debris.
For gentle cleaning of small areas, use a mild detergent mixed with water.
For even distribution of daily wear and tear, rotate your cushions regularly.
In case, if your upholstery has removable covers, you should follow the manufacturer's instructions.
To avoid staining, blot the spills as soon as they occur.
Avoid over-wetting as it can cause mildew growth or may damage the fabric.
Protect your furniture from direct sunlight as it can deteriorate and fade your fabrics.
Cost of Upholstery Cleaning in Brisbane
Do you want the best Couch Cleaning Brisbane services, call our Upholstery Cleaning Brisbane team. Now if you are confused about the costs, then we will clear everything.
Factors Affecting Costs: The cost of our upholstery cleaning services in Brisbane is in the range of $250 to $550 on average and depends upon the following factors:
The type of upholstery
The level of soiling
The size of the furniture
The cleaning method used
The type of fabric of upholstery
Stains, odours, and pet hairs
Requesting a Quote: If you are seeking upholstery cleaning, provide us with the details of the number of pieces and the type of upholstery that needs to be cleaned, the condition of your upholstery, and other important details and we will get you an accurate quote. You can call us on the given number or submit the Contact Us form to get assistance regarding quotes.
Upholstery Cleaning and Health
Cleaning and health both are related to one another. To maintain indoor air quality, especially for individuals sensitive to allergens, and promote respiratory health, effective upholstery cleaning is the most crucial factor.
Allergens present in the environment when come in contact with your upholstery, get embedded into it, and get inside any individual when come in contact with them. This may cause many health-related problems like allergies. Regular or professional cleaning that uses a HEPA filter reduces or even completely diminishes the allergens and prevents you from allergies. We use them for your good health.
Respiratory Health Improvement
Pet dander, dust mites, and pollens get harboured on your furniture and trigger many respiratory issues like asthma and other disorders. Vacuuming removes these particles, and steam cleaning effectively kills dust mites and bacteria. We have power steam cleaners to effectively clean and remove such harmful contaminants.
Frequently Asked Questions (FAQs)
1. How often should upholstery be cleaned?
You should clean it regularly, while it is recommended to clean your upholstery every 1-2 years through a professional. The frequency of cleaning also depends upon several factors like allergies, pets, and spills.
2. Is professional upholstery cleaning safe for my furniture?
If you hire a reputable company for cleaning your upholstery like our Upholstery Cleaning Brisbane team then it is safe as we use appropriate cleaning techniques and eco-friendly products.
3. Can Mick's Upholstery Cleaning remove tough stains?
Yes, we can completely remove almost every type of tough stains. We can remove tough stains like wine, pet urine, food spills, and paint.
4. What makes your eco-friendly cleaning solutions effective?
Our eco-friendly cleaning solutions combine the power of advanced cleaning agents with environmentally conscious ingredients. These solutions have been meticulously formulated to ensure both their effectiveness in tackling dirt, grime, and stains, as well as their minimal impact on the environment. Through our eco-friendly cleaning solutions, we deliver outstanding cleaning results while upholding our commitment to healthier home environment.
5. Do you offer upholstery protection services?
Of course, we offer high-quality upholstery protection services that protect your upholstery from unwanted dust, dirt, and stains, and enhance the longevity of your furniture.
Contact Us and Get The Best Brisbane Upholstery Cleaning Services
Do your couches look unappealing or tired? Anytime you need deep cleaning or services like sofa cleaning, armchair cleaning, lounge cleaning, or sofa stain removal, we are available for you. Just give a call to our Upholstery Cleaning Brisbane team or mail us and get an appointment as soon as possible.
Contact No: 07 4800 2083
Contact Hours: Mon-Sun 6:00 am-9:00 pm