A Family-owned Carpet Cleaning Business in Brisbane
Mick's Carpet Cleaning Brisbane is a family-owned and operated carpet cleaning company in Brisbane founded by Mick. His aim is to provide hygienic, allergen-free, clean carpets using eco-friendly cleaners. We create and offer innovative carpet cleaning services that are long-lasting and eco-friendly. With over 20+ years of experience in the carpet cleaning industry, we are synonymous with service quality and effective results. Our carpet cleaning Brisbane team is full of licensed and certified professionals to carry out a variety of cleaning services.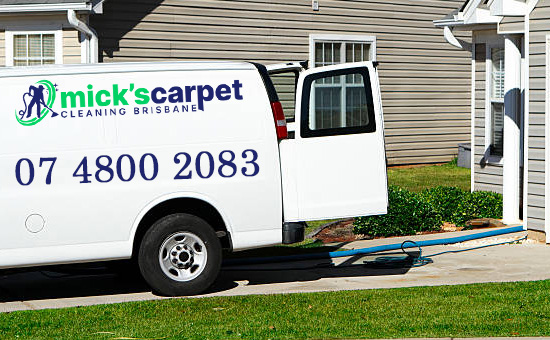 Our complete carpet cleaning solutions include approved cleaning products, the latest equipment, machines powerful vacuum cleaners, etc. We are a trusted and locally-owned company, serving thousands of Brisbane clients every year.
We are one of the prime carpet cleaning companies in Brisbane providing cleaning services like- carpet dry cleaning, stain treatment, hot water extraction, Scotchgard protection, sanitization and deodorization, etc. Further, we provide clients peace of mind by guiding them with same-day services. Through our detailed cleaning services.
We offer the highest standard results across Brisbane
OUR VISION
Our vision is simple: to provide every client with a healthy and clean home using safe cleaning solutions.
MISSION
Our mission is to make innovative, safe, and affordable cleaning accessible to countless people across Brisbane.
COMPANY VALUES
Customer-friendly service is at the core of our beliefs. We prioritize your comfort and satisfaction, and our team of cleaners is known for their politeness and friendliness.
Mick's Carpet Cleaning: We Are Now Active Australia-wide
From Brisbane, Perth, Adelaide, Brighton, Melbourne Sydney, etc., we take pride in serving all Australian states with remarkable carpet cleaning services. So, no matter where you live, if you need a professional for carpet cleaning, ping us right away. We are available at our toll-free number at 07 4800 2083.
Western Australia: Carpet Cleaning Perth
South Australia: Carpet Cleaning Adelaide
Northern Territory: Carpet Cleaning Darwin
Northern Territory: Carpet Cleaning Darwin
Queensland: Carpet Cleaning Brisbane & Gold Coast
Victoria: Carpet Cleaning Melbourne
New South Wales: Carpet Cleaning Sydney
We Are Courteous Carpet Cleaners
We take care of our clients and nature. You can book us at any time you want and get a quote over the phone. Further, we tailor our eco-friendly services to less or non-toxic carpet cleaning treatments.
Punctuality and Reliability: Our Reality
On-time services are what we are famous for. Our never-stopping spirit keeps us available 7 days a week, throughout the months and year. Also, we strongly believe in helping our customers with same-day prompt and emergency carpet cleaning services. On your one booking confirmation call, we can be at your doorstep within an hour or so.
We Make Rapid and Right Decisions
Being experienced carpet cleaning Brisbane experts, we have the ability to make quick decisions on cleaning methods. Based on your carpet's condition, our expert will provide a quick and effective carpet cleaning plan. We stay prepared for any type of carpet cleaning and care need and deliver correct solutions.
Quick and Effective Solutions: Genuine Cleaning Benefits
With our vast experience, we make rapid and informed decisions about cleaning methods. Our experts tailor a plan based on your thing's condition, ensuring the right solutions every time. Moreover, we come prepared with all the resources for effective cleaning that leads to genuine cleaning benefits.
Choose Mick's Carpet Cleaning Brisbane
With services available across the city, our professional cleaners are easily accessible to all for cleaning carpets of all types. For all your cleaning needs, trust Mick's Carpet Cleaning. Choosing us will lead you to cleaner and healthier homes.