Carpet Protection Services (Scotchgard)
The carpet protection services have multiple-purpose uses. One of the benefits Mick's Carpet Cleaning Brisbane assures you is extending the lifespan of your carpet, despite the fabric type, size, shape and condition. To ensure better results from carpet protection, we use the best repellents that are both water-durable and fabric-protecting. Also, the Scotchgard we use helps preserve the aesthetic appeal of your carpet, preventing staining and discolouration in the process. With our cost-effective service, you can also prevent your carpets from getting stained and experiencing wear and tear. Therefore, wait no more to grab the best deals for carpet protection services.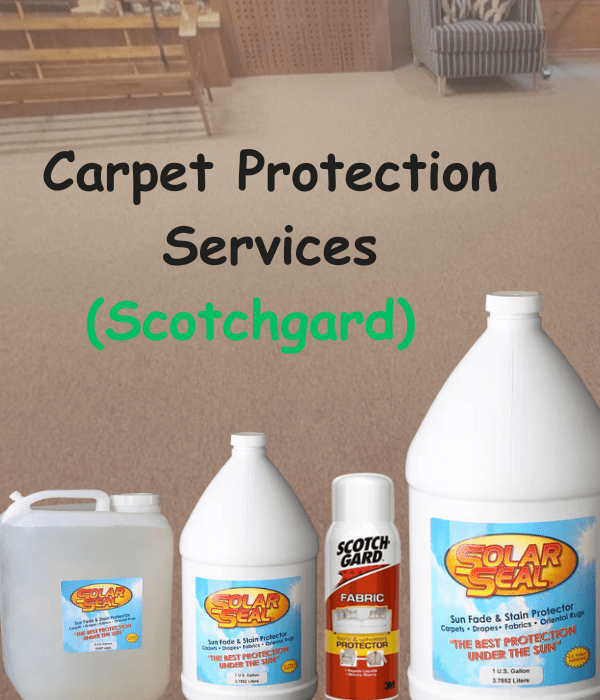 What Signs Does Your Carpet Show For The Need Of Protection Services?
Wear & Tear: With high traffic near and around the carpets, they get to experience wear and tear over time.
Numerous Stains: Over the long run and absence of regular carpet cleaning, carpets become susceptible to numerous stains.
Pet-Related Accidents: When there are pets at your place, carpets are prone to face pet-related accidents like pet excretes and vomits.
Discolouration: A common sign that your carpet shows the need for carpet protection services is discolouration. 
Maintenance Issues: The appearance of carpets wears out and thus their maintenance becomes difficult and issues keep arising.
Various Benefits Of Carpet Protection Services
Stain Resistant- Carpet protectors have the feature of creating a barrier for carpet fibres and this prevents spills and stains from penetrating into the fibres. In fact, this service is more valuable for carpets that experience high traffic and areas that are prone to stains. 
Health Considerations- when carpet protection services are given to your carpets they get additional protection from stains. Hence, it is less likely for your carpet to harbor allergens which in turn contributes to a healthier environment. 
Saves Time & Pockets- As carpets are treated with carpet protection services, it becomes easier to clean them as they gain protection against stains. Therefore, the burden of frequently cleaning your carpets decreases, saving your time and pockets in the process.
Preserve The Appeal- Carpets get protected from wear and tear, maintaining their former appeal for a longer period. This, in turn, plays a vital role in maintaining the indoor appearance of commercial and residential settings.  
Longlife To Carpets- Carpet protection contributes to the long lifespan of a carpet by minimizing the absorption of dust, debris, and dirt particles. As a result, wear and tear gets reduced which in turn contributes to extending the lifespan of the carpet.
Carpet Protection: From Tools & Products To Equipment Used & Method Implemented
There's a list of cleaning tools and solutions we use to implement carpet protection services and obtain successful results. Particularly for Scotchgard protection, we carry along cleaning products such as mild carpet cleaners and Scotchgard carpet protectors. Our services include the involvement of tools like high-quality applicators, soft bristle brushes and clean clothes for blotting. Moreover, we depend on problem-solving steps like even the Scotchgard application, giving adequate time for drying, resolving post-application concerns, etc. 
By considering the mentioned cleaning products, tools and problem-solving steps, we start the carpet protection service. Firstly, we vacuum the carpet and identify all the stains and spots by applying a Scotchgard protector, making sure it covers the overall surface. Then, we spread the applied Scotchgard protector evenly for penetration and let it dry.
Hire Us For Carpet Additional Protection 
Choose our trained professionals for Scotchgard carpet protection service and add a layer of protection to your carpets. Call us on 07 4800 2083 to discuss your needs and prices.