Located in the sunny part of Queensland, Brisbane experiences a subtropical climate that brings a few issues when it comes to maintaining fresh and clean carpets. The city experiences humid summers, moderate rainfall and tropical storms. Hence, Brisbane locals need carpet cleaning methods that can fix the effects of heat, moisture and subtropical climate.
In this blog, we will discuss several methods suitable for Brisbane's environment. Be you dealing with tough stains, odour, mould growth, etc., we got you covered. Moreover, whether you have been living in Brisbane for years or you are new to the location, this blog will help you choose the best-suited carpet cleaning method for you. Let's get started!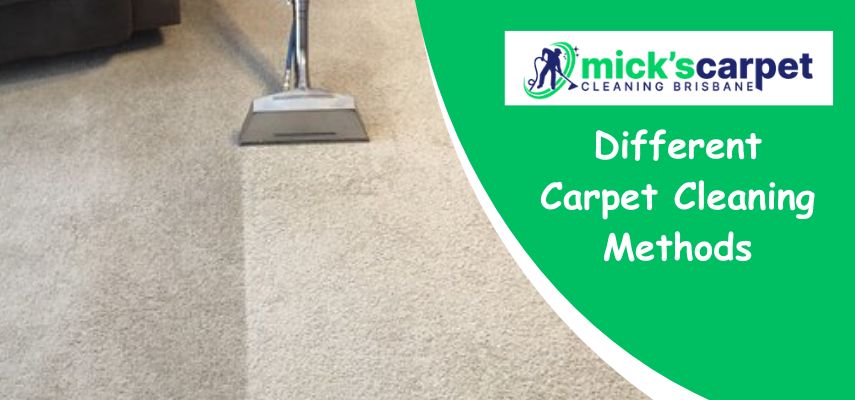 Carpet Cleaning Methods For Brisbane's Climate
Keep your carpets and indoors fresh and clean amidst the tropical reign of Brisbane with the following carpet cleaning options.
1. Steam Cleaning
Steam cleaning is a deep cleaning method of cleaning carpets. It includes the use of hot water and cleaning solution, which is effectively injected into carpet fibres in order to extract all dirt and allergens. When you are cleaning the carpet use the carpet steam cleaning process that is sufficient to handle the powerful stains and germs. It will do wonders for your carpet. Later, a fast drying step can be used to perfectly dry the clean carpet in a few hours. You can also dry the carpet in natural air. If you are from Brisbane, do try out the ultimate steam cleaning method which is suitable for Brisbane's humid climate.
2. Carpet Dry Cleaning
Another method of cleaning carpets in Brisbane is carpet dry cleaning. In this method, a special machine is used to clean the carpet fibres with techniques that let no or very little moisture stay throughout the cleaning process. This results in clean, stain-free, dirt and grit-free carpets quicker than steam cleaning. As Brisbane's humid climate can affect the drying time, you can take on this easy method of quick cleaning and drying which does not depend a lot on water. 
3. Bonnet Cleaning
This is one of the best carpet cleaning methods used by people in Brisbane. While performing this technique, an expert cleaner uses a floor buffer machine which is attached to an absorbent pad to clean the carpet. The dirt and allergen get absorbed in the pads and can be used to surface clean the carpet. Moreover, the bonnet cleaning method is best suited for commercial properties or places where carpets require frequent cleaning. Further, it's suitable for Brisbane weather conditions as it does not use much moisture.
4. Less Moisture Cleaning
Less moisture cleaning includes cleaning through dry powders or absorbent compounds and spot cleaning. It is the right fit for Brisbane's climate. As this method does not require a lot of water usage, there is no risk of moisture-related problems like mould and mildew on carpets.
5. Carpet Encapsulation Cleaning
An encapsulation cleaning is a method where a carpet cleaning solution is spread throughout the carpet using a dry foam machine or a pump sprayer. After working the solution out on the carpet, it is left for like 10-15 minutes to sit and dry. This will crystalize the dirt & stains, that can be easily vacuumed away. Hence, the encapsulation method of cleaning carpets is most used by Brisbane locals as it offers rapid drying time & easy to perform on carpets.
Do You Need Professionals To Perform These Carpet Cleaning Methods? 
Professionals primarily assess the carpet type and kind of issues, and later suggest a proper cleaning plan. Further, experts are certified and trained to clean carpets in all types of weather conditions. So, do not risk your expensive carpets with DIYing, rather rely on a professional carpet cleaning company for a thorough and effortless cleaning experience.
Summing it Up!
Hope you find the blog on different types of methods of carpet cleaning in Brisbane useful. Considering Brisbane's climate, you can opt for the cleaning methods listed above. Cleaning your carpet once is not enough, it needs to be regularly cleaned and maintained. This can be done by taking scheduled carpet cleaning services. Ensure there is no chance for mould and mildew build-up, particularly during humid months. For more information, reach out to your local carpet cleaning company and get a customised carpet cleaning and maintenance plan ready in no time.