Renew Your Carpets with Gold Coast's Premier Carpet Repair Team – Exceptional Restoration
When it comes to carpet repair and care, our staff at Micks Carpet Cleaning is the best choice in the Gold Coast region. You can find here experts to bring back the beauty of your carpets no matter where you live in Gold Coast and nearby places. 
Schedule an appointment if you need Carpet Repair Gold Coast services. Whether it is enduring holes, frayed edges, or worn-out areas, our carpet repair experts are committed. Our professional carpet repairs are always working on revitalising your carpets and making sure they reach their previous splendour.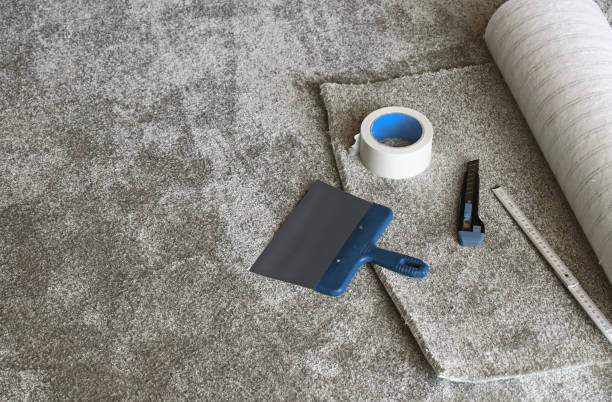 Why You Need Professional Carpet Repairs
Hiring a professional to repair your carpets instead of replacing them too soon because of small damage is a more affordable option. In short, our Carpet Repair Gold Coast saves you money and saves you the burden of having to replace your carpet entirely. Find out how, without going over budget, keeping a wealthy flooring look and protecting your investment may be achieved. So, call us if you want to save money with a well-thought-out strategy for Carpet Restoration in Gold Coast. Our carpet repair cost is really affordable.
Expert Solutions For All Carpet Repair Issues – Try Now!
Our carpet repair company takes great satisfaction in being the best answer for a wide range of carpet problems. So that your flooring stays in perfect shape. Here is how we address a few typical issues:
Burnt Carpet Spot: Our professionals have the knowledge and abilities to expertly repair burnt areas on your carpet. For carpet burn repair, we can deal with all carpet burns no matter how big or tiny the burn.
Carpet Ripples: Your carpet's ugly waves and ripples might provide a trip risk in addition to being a nuisance. To remove ripples and restore a smooth, level surface throughout your room, our staff uses specialised procedures. Also, we offer carpet stretching services and re-tighten your carpet with a stretching machine.
Marks of Furniture: Over time, heavy furniture may leave wavering marks on your carpet that will change how it looks. And, we repair it when you book us for Carpet Repair Gold Coast services. You can get the carpet to look like there were no furniture marks.
Frictional Damages: Wear and tear can result from frictional damages, which can happen in high-traffic places. To ensure a constant & elegant appearance of the carpet, we level the carpet and repair the expected damages.
Accidental Tearing: Mishaps do occur, and our professionals are prepared to help if your carpet snags or tears. To remove accidental damage, we prefer using precise patching and restoration processes.
So, call us at 07 4800 2083 whenever you require Carpet Repairs in Gold Coast.
Best And Reliable Carpet Repairing Methods – Our Expert Services in Gold Coast.
Our skilled carpet repair staff in Gold Coast uses a variety of careful techniques to handle different carpet problems. We provide:
Carpet Patching: Our professionals use patching to address small-scale issues like burns, holes or stain patches. To get a perfect finish for carpet patch repair, we replace the damaged portion and patch it.
Tightening and Stretching: Our staff specialises in tightening and stretching procedures to counteract waves and ripples in carpets. Through a professional carpet restretching procedure, any loose carpet is removed, leaving your whole room with a tight, smooth surface.
Carpet Seam Repair: We take care of problems with carpet seams, making sure they are strengthened and repaired with ease. Our accurate seam repair and carpet restretching methods provide long-lasting.
Carpet Pad Fixing: At times, carpet pads can be worse because of flood or water damage. And, if you face this kind of issue, you can call us. And, this will be an almost undetectable fix. Also, we do carpet wrinkle removal.
Pet Damage Repair: We utilise specialised procedures to repair rips, snags, and stains left by pets on carpets. For Carpet hole patching, we professionally work with unique difficulties presented by pet-related occurrences when restoring the goodness of the carpet.
Repairing Carpet Burns: Burns may severely reduce your carpet's visual attractiveness. And, we do carpet damage repairs with professional techniques. And, this will be an almost undetectable fix.
At Gold Coast And The Surrounding Areas, Your Emergency Carpet Repair Team
Our committed emergency carpet repair staff is here to assist you in Gold Coast and its surrounding areas. Our experts are always ready to help and solve your query related to carpet damage. So, call our emergency carpet repairs for any time services.
Carpet Repair Process – Effective and Reliable Solutions
Our effective and reliable solutions to carpet restoration are intended to be exact and complete:
Inspection: Our specialists carry out a thorough inspection of the carpet to determine the kind and type of damage.
Tailored Solutions: We adjust our repair techniques to your carpet's unique requirements based on the inspection. Also, we ensure the best and most efficient results with carpet damage repair or carpet patching strategies. Furthermore, our carpet fixing and mending methods are also unique.
Execution: With an eye towards smooth and long-lasting outcomes, our staff applies the selected repair solutions with accuracy.
Quality Check: To make sure the restored carpet lives up to our high standards and your pleasure, we professionally work. We conduct a complete quality check before calling the operation finished.
So, trust our professionals in Gold Coast to use these thorough techniques and provide you with excellent carpet repair Gold Coast services.
Why Choosing Micks Carpet Repair Will Be The Best For You?
Same-Day Carpet Repairs: We ensure that our carpet restoration is invisible no matter if you book us on the same day.
All Carpet Repairs: We leave your carpet looking new, with our careful carpet patching and colour matching. We repair all carpets.
24×7 Hours Availability: We are 24 hours available, reviving the carpet fibres and repairing carpets with professionalism.
Budget-Friendly Carpet Repairs: Our skilled team takes care of problems like burns, rips, and stains to prolong the life of your carpets. And, all our services are really affordable.
Local Carpet Repair Experts: We smoothly restore the damaged areas wherever you call us in local areas. Our local experts preserve the integrity of your carpet and halting future degeneration.
Contact Us Now For The Fast Booking Of Carpet Repairs Gold Coast
Whatever the type of your carpet issue, our committed staff has the knowledge and experience to provide long-lasting fixes. You may rely on us to precisely and carefully restore and improve the beauty of your carpets. So, book us now or call us at 07 4800 2083 for all types of Carpet Repair Gold Coast services.